Lower Rogue River Trail
In early May, 2007, I walked from Grave Creek to the Big Bend Trailhead between Illahe Lodge and Foster Bar. This is the designated Wild Section of the Wild and Scenic Rogue River. Francia (my wife) walked with me the first morning and all of the last day. I camped at Copsey Creek and stayed at Marial and Clay Hill Lodges. The trail, on the north side of the river, is well maintained and is not very strenuous. However, it rained almost steadily from mid-afternoon on the first day through mid-morning the next day and then again that evening. This time of year, the wildflowers are in bloom and everything is very green. A good portion of the trail is serious rain forest with dense undergrowth. There are trees all the way. The trail never touches the river, although it is close some of the time. Most of the time, it is 1-200 feet above the river and back a little ways. About a fourth of the time, you can not see the river from the trail. I think this is the greenest and prettiest walk I have taken in this country! Hence, there are lots of photos. I saw lots of wildflowers (including lupine, yellow irises, purple irises, Indian paintbrush and yellow poppies), lots of poison oak, lots of moss, lichens hanging from tree branches (called Spanish Moss in the Deep South), lots of large ferns, a handful of deer (3 small deer at Rogue River Ranch and 3 large deer at Paradise Lodge), one black bear (swimming across the river to the south side), bushy-tailed grey squirrels, a few small slow-moving lizards on the trail, no snakes (I am told there are many around including rattlers.), one jet boat, and no rafts (too early for commercial and too rainy for private trips). The photos are arranged going downriver from Grave Creek.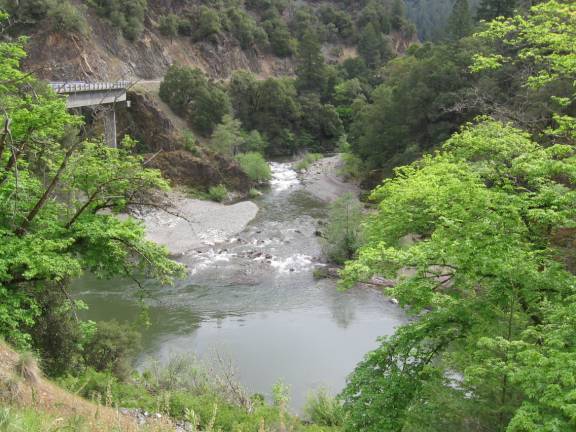 Grave Creek Entering the Rogue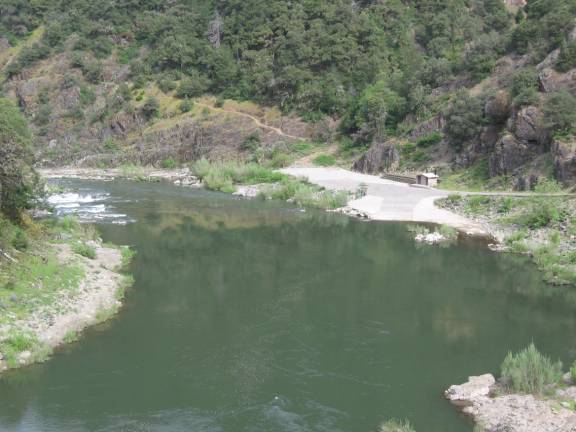 Start of Trail at Grave Creek Boat Ramp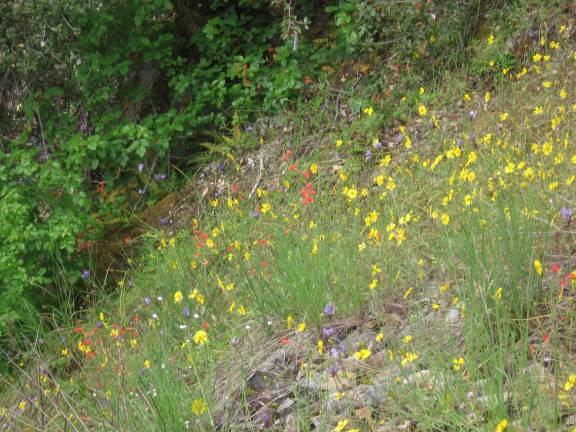 Yellow, Purple, and Orange-Red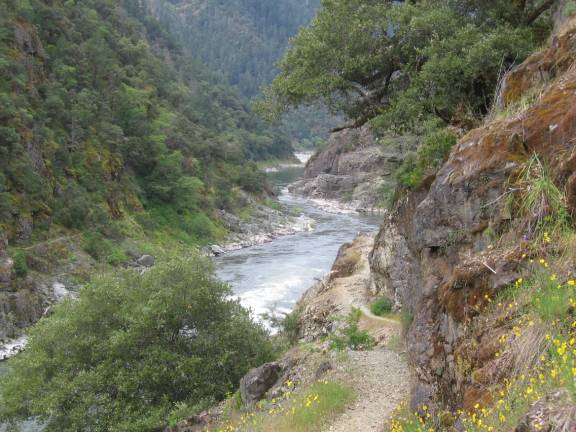 Looking Downriver(There is also a trail on the south side for the first 2 miles to Ranie Falls.)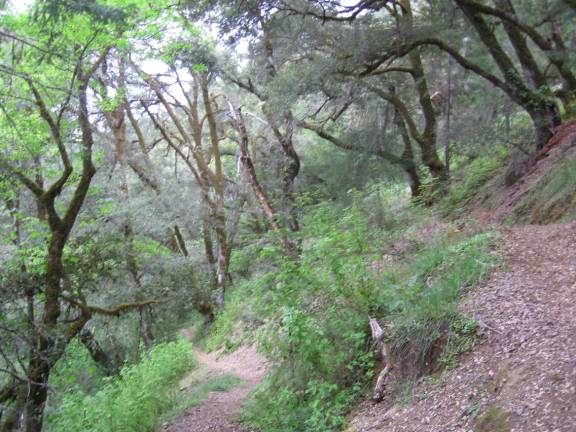 The first of several places where a side trail goes down to the river.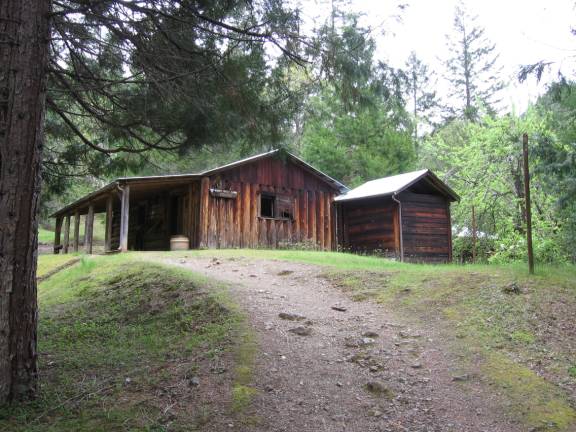 Whiskey Creek Cabin (It features an insulated pantry and a solar shower.)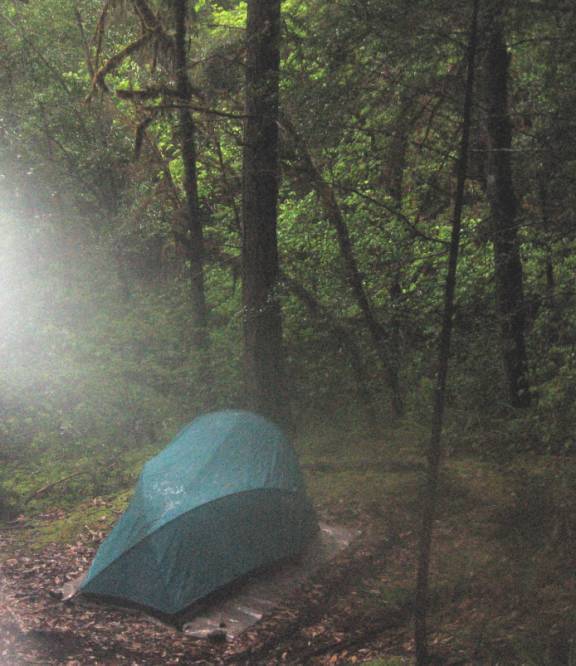 A Wet Morning at Copsey Creek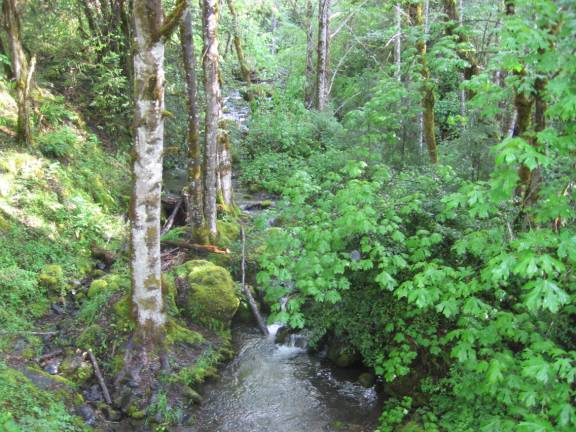 Things are Looking Brighter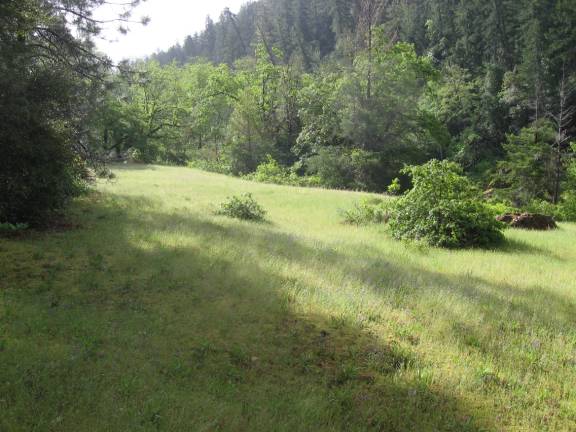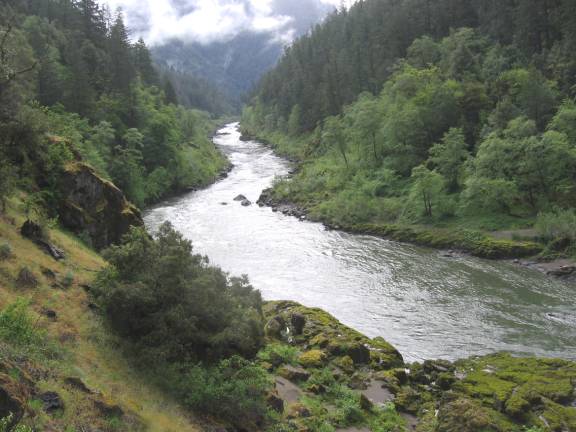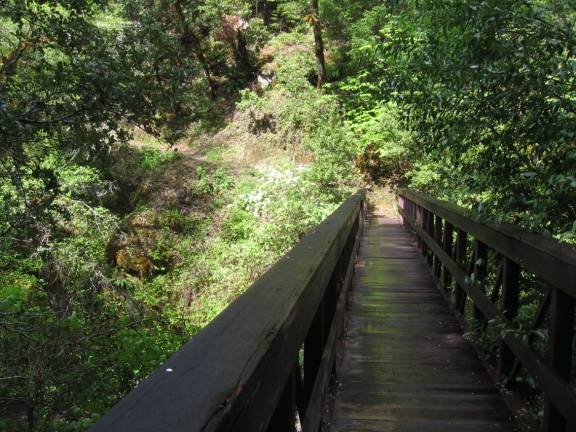 All the Creeks With Any Sort of Canyon Have Bridges.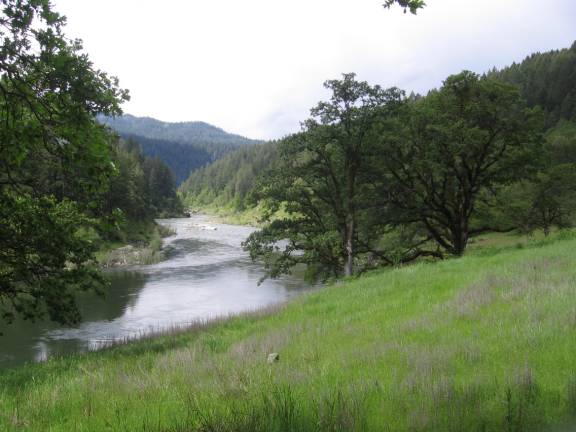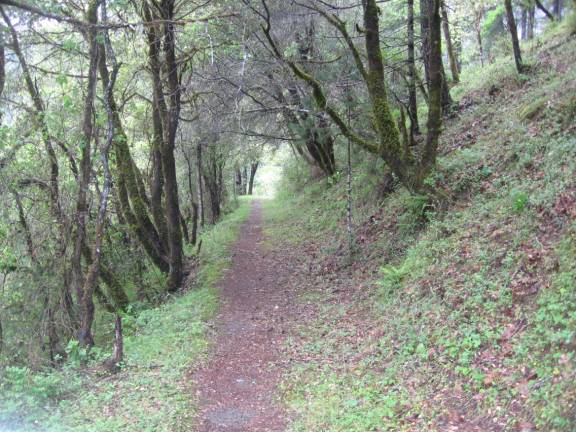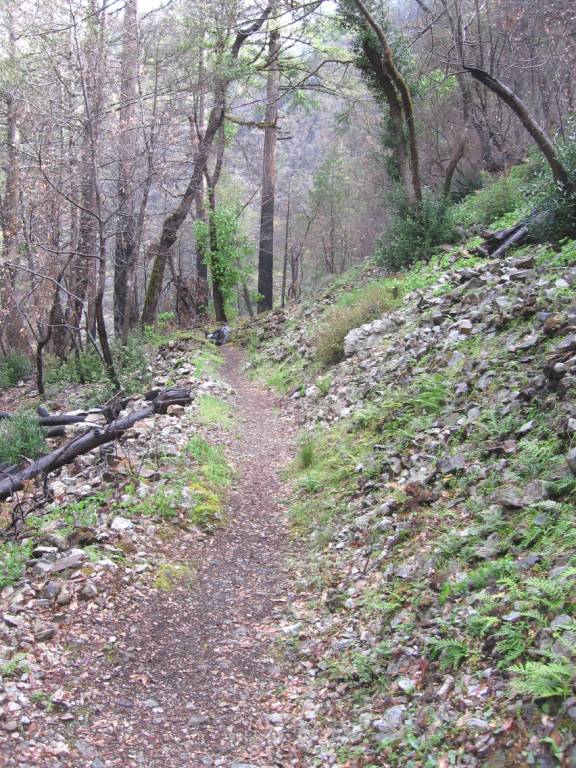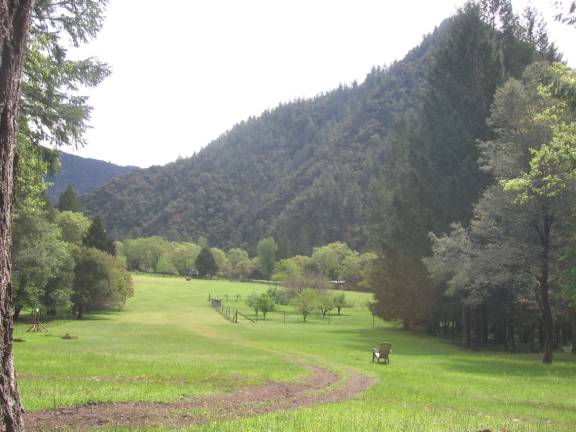 At the Edge of the Paradise Lodge Property