Pacific Crest Trail, Oregon, Section D
I walked this section alone from south to north in August, 2005 as the start of an 18 day hike from Highway 138 (the start of this section) to Mt. Hood. This walk included Sections D, E, F, and part of G. In Section D, I camped at Thielsen Creek, Tolo Camp, Summit Lake, and an unnamed lake. Most of the trail, especially in the early or southern part of the section, was easy walking and looked very much like the first photo.
A small part of the trail looked like the next photo.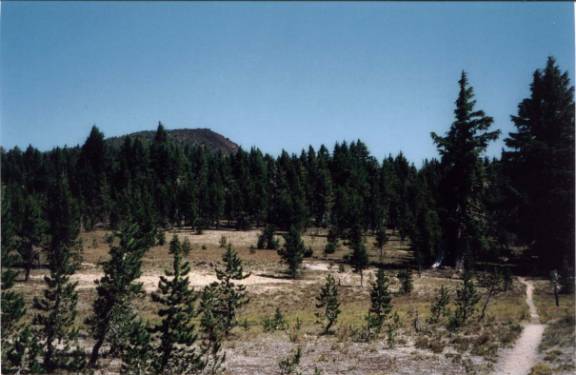 In the morning Summit Lake was very calm and the island near my camp looked as below.