Pacific Crest Trail, California, Section M
In August 2004, I walked from Quincy-LaPorte Road north to Belden with my nephew Steve and his friend Ritchey. In August 2006, I walked by myself from Quincy-LaPorte Road south to Highway 49. Although this is not the most spectacular section of the PCT, the southern part in particular has varied and interesting scenery. The photos and commentary are arranged as if one walked from Highway 49 north to Belden.
Walking northward and uphill from Highway 49, the trail tread is mostly soft earth and is well-shaded.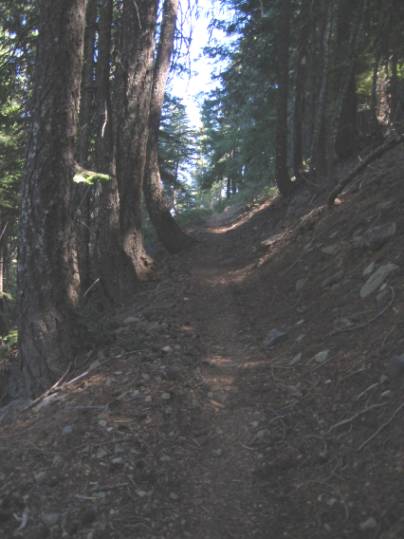 After several miles, one emerges to a view of Sierra Buttes.
Continuing uphill, the trail is open and the tread alternates between varying degrees of rockiness and some hard earth.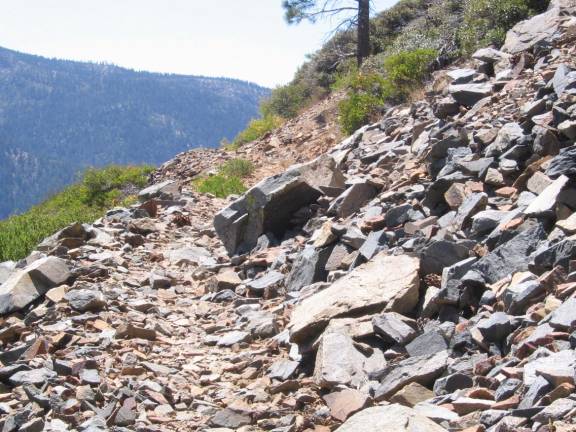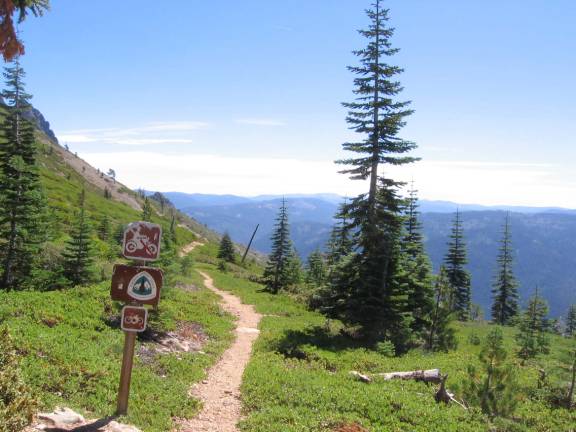 Looking Back From Sierra Buttes Jeep Trail
From here, one alternates between shady forest and open views until Quincy–LaPorte Road.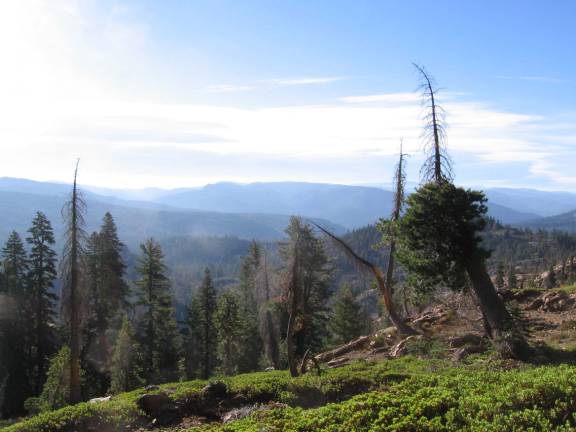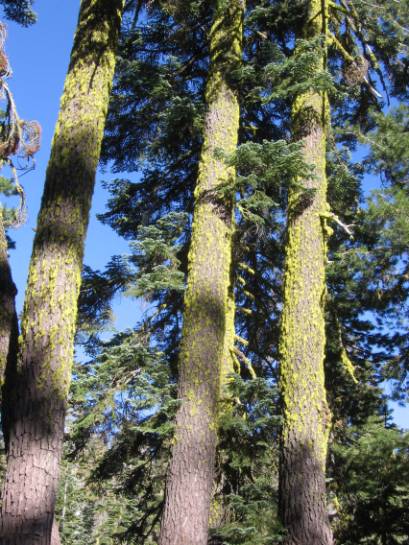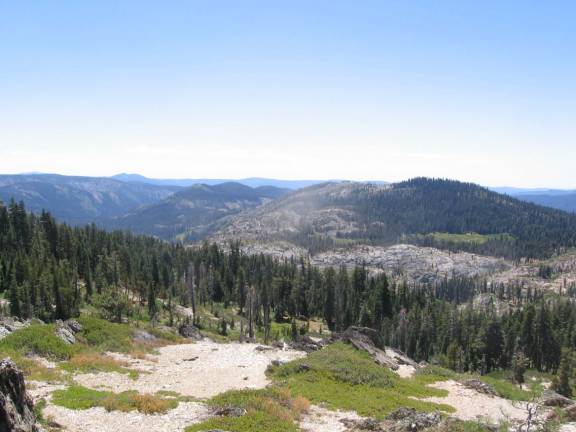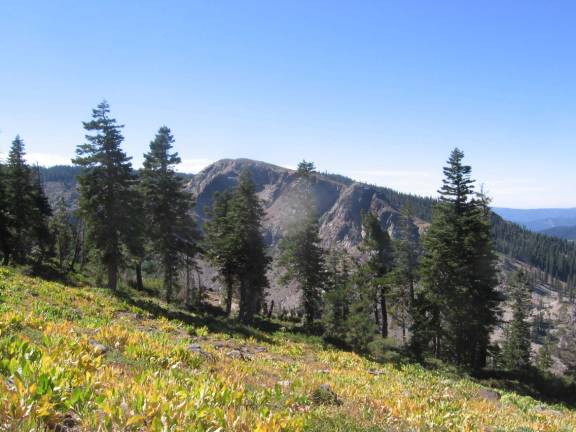 From Quincy-LaPorte Road north, one is mostly in shady forest.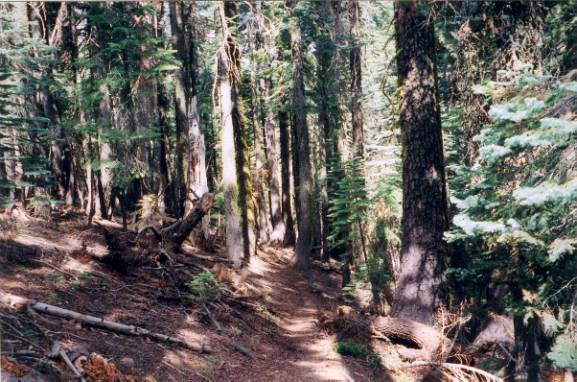 The trail goes over this bridge over the North Fork of the Feather River.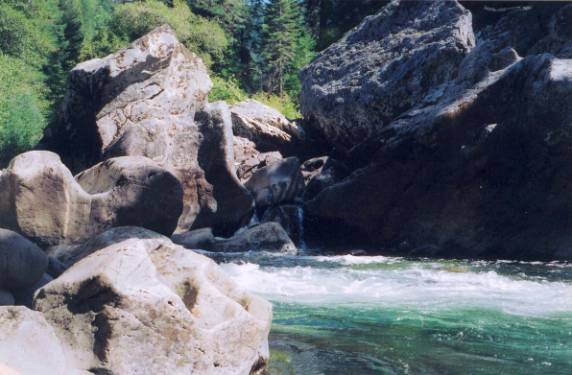 North Fork of the Feather River