Pacific Crest Trail, California, Section A
I walked this section in four pieces. In 2004, I attended part of the ADZPCTKO (Annual Day Zero PCT Kick-off) at Lake Morena the last weekend of April and took advantage of their early morning shuttle to the border in order to walk from the border to Lake Morena as a day hike carrying only lunch and water (no photos). In early March of 2005, I walked alone from Scissors Crossing to Warner Springs. 2005 was a heavy rain year with an early spring in this section, and it was very green with many wildflowers in bloom. In early May of 2005, I walked alone from Pioneer Mail Trailhead (and picnic area) south to Lake Morena. Finally, in late March of 2006, I walked from Pioneer Mail Trailhead to Scissors Crossing with my nephew, Steve. 2006 was a drier year with a later spring warming. This section is largely open with lots of sun exposure, with the exceptions of upper Mt. Laguna and Canada Verde. The Mt. Laguna area had serious fire damage a few years before these walks. Walking northward, one loses the views of Anza-Borrego Desert a few miles south of Scissors Crossing, the trail turns eastward paralleling Highway 78, and the walk becomes tedious until Barrel Spring. Canada Verde is particularly beautiful. The photos are presented in south-to-north order.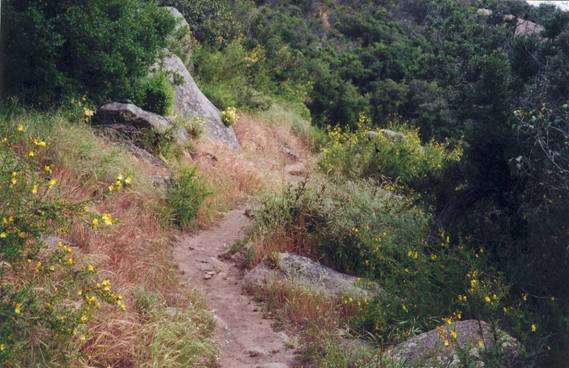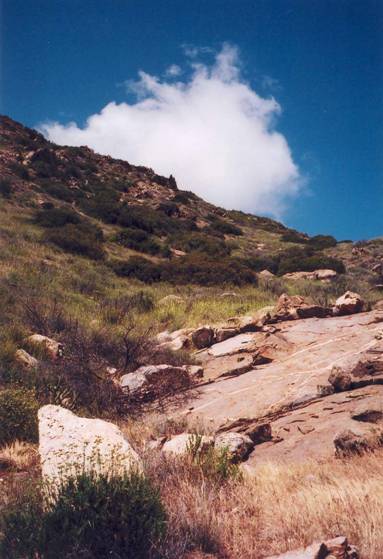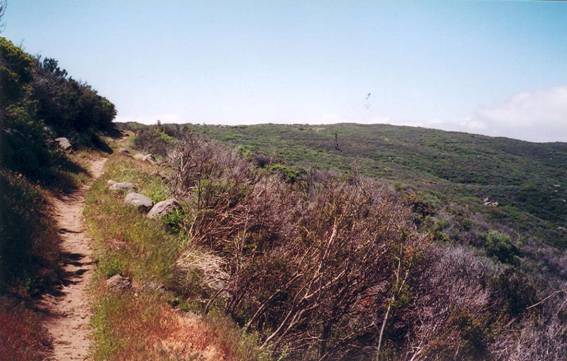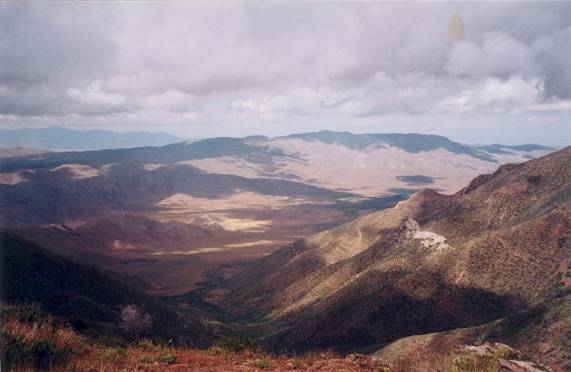 Overlooking Anza-Borrego Desert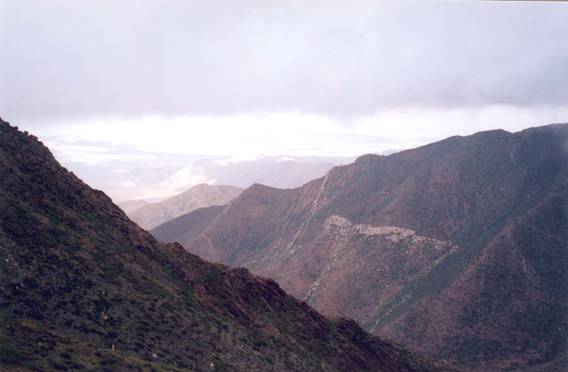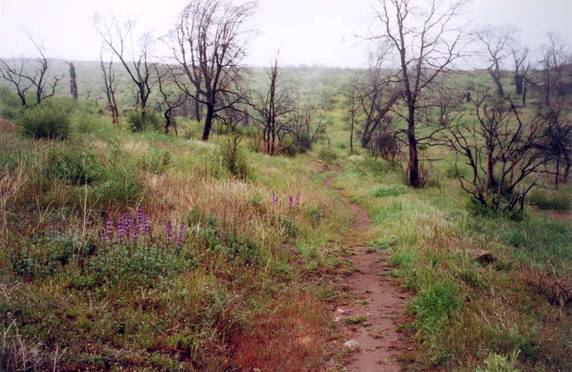 The next photos are from 2006, the not-so-wet year.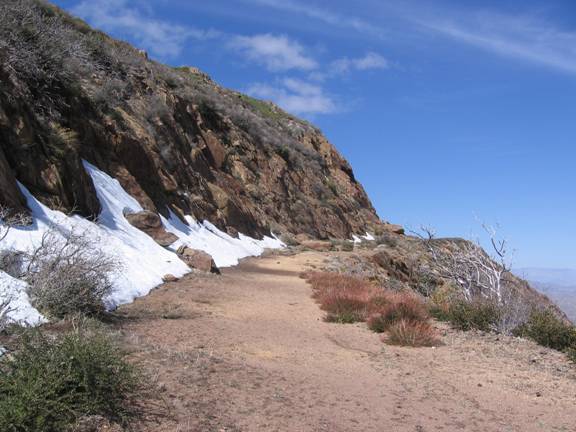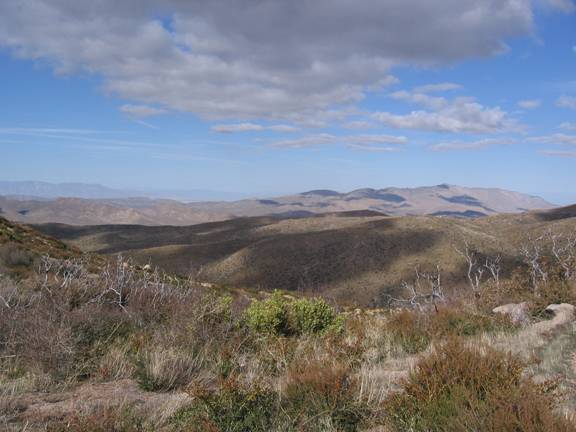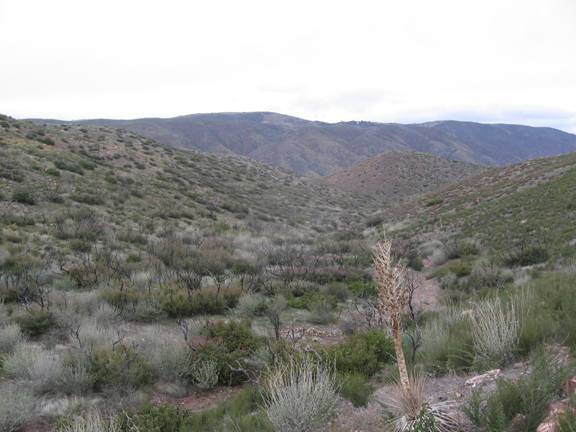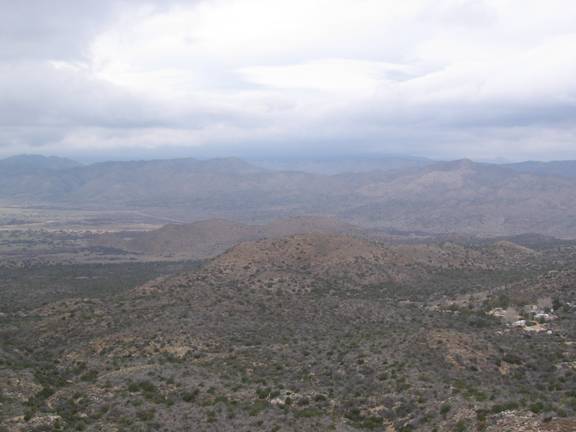 San Felipe Hills in the Distance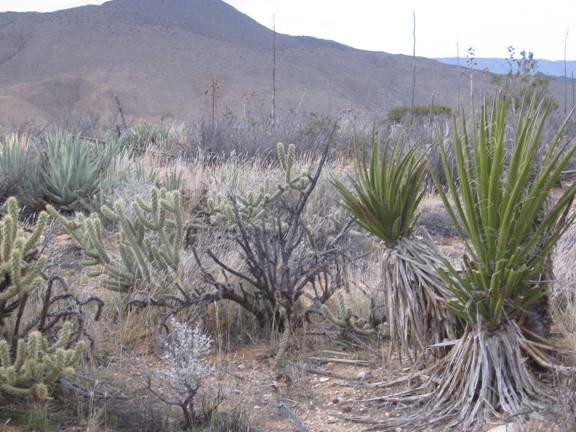 The rest of the photos were taken in wet 2005, starting in the San Felipe Hills. The juxtaposition of wildflowers and cacti was unexpected for me.