Lake Waikaremoana
In February of 2006, Francia and I walked the Lake Waikaremoana Track on the North Island of New Zealand. We took a water taxi from Waikaremoana Motor Camp and started the walk at Hopuruahine Landing. On the first day, we walked to Marauiti Hut and stayed the night. On the second day we walked to Korokoro campsite where Francia took the water taxi back to the motor camp and I continued on to Waiopaoa Hut. On the third day I walked to the end of the track at Onepoto. While the track provides scenery and vegetation that is fairly unique and quite different from what I normally experience, I do not think it is as interesting as the other Great Walks. I also think that the track and huts are not up to the standard of the other Great Walks. The track itself is quite manageable, but it is somewhat rougher and it is in need of maintenance in areas where there have been slides or treefalls. None of the huts, even the newer ones, have cooking stoves. (I think this is unique for a Great Walk.) Marauiti Hut is in need of maintenance. On the other hand, there are many easy opportunities to swim in the lake; these include spots at Marahuiti Hut, Korokoro campsite, and Waiopaoa Hut. It is a worthwhile walk. The first two photos were taken very close to Hopuruahine Landing.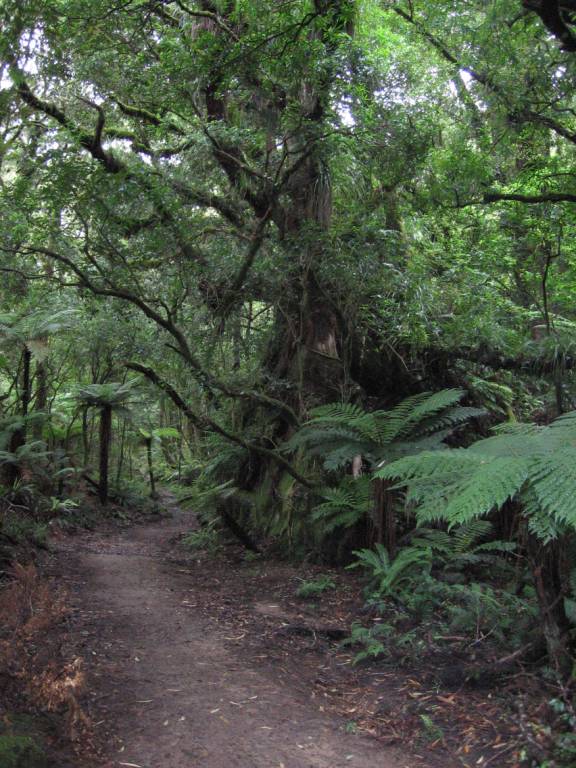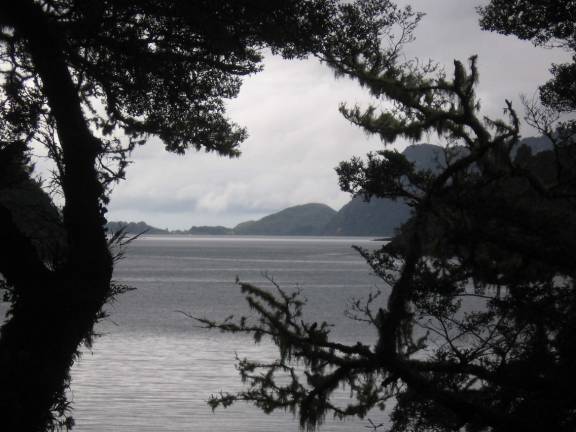 The next group of photos were taken on the relatively flat portion of the track prior to leaving Waiopaoa Hut. They are arranged in the order that the scenes were encountered.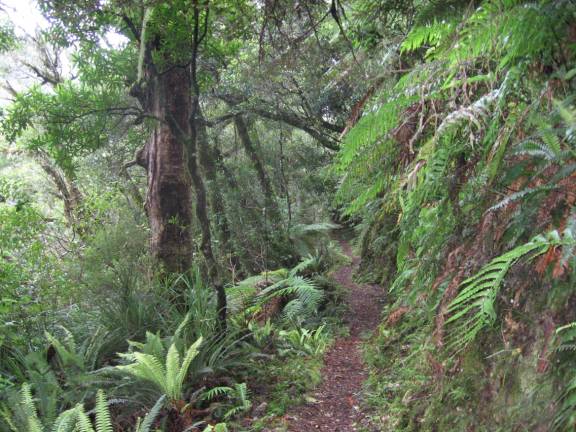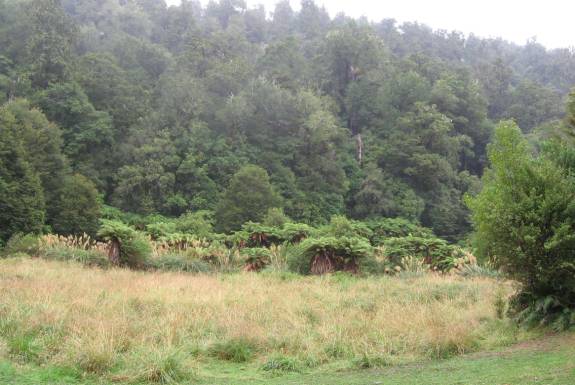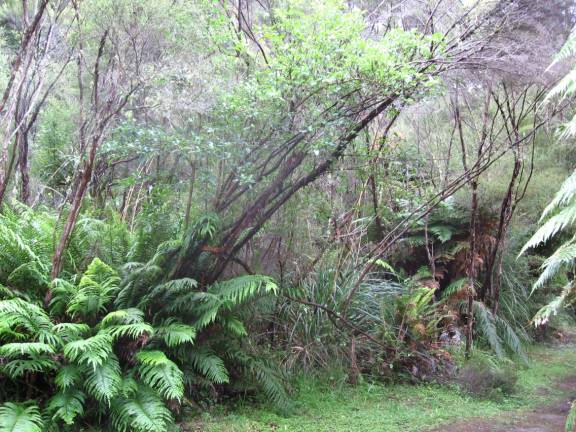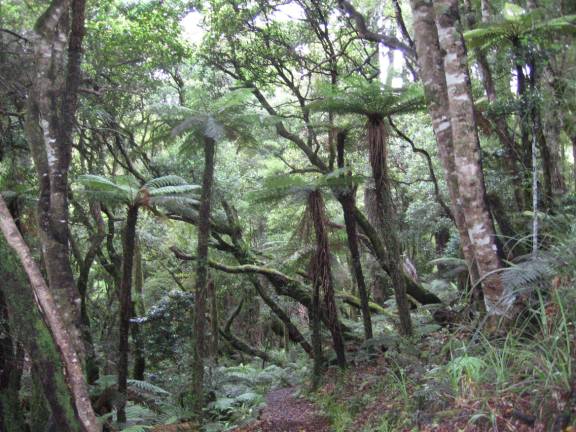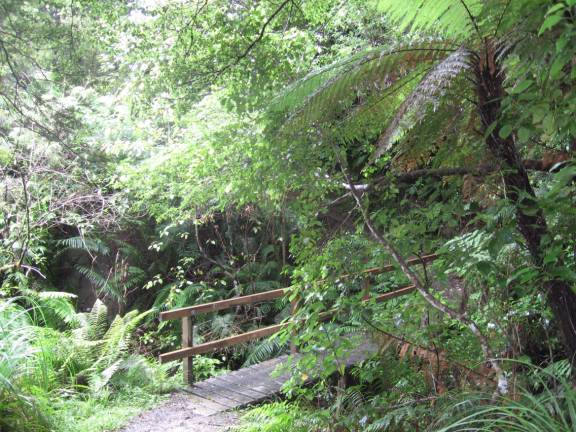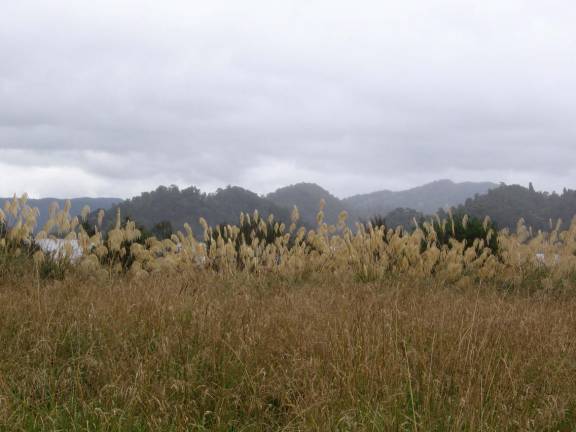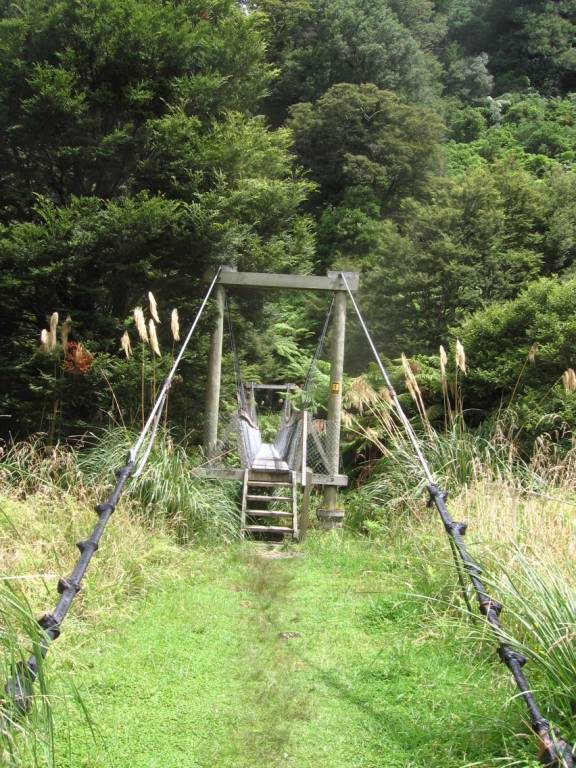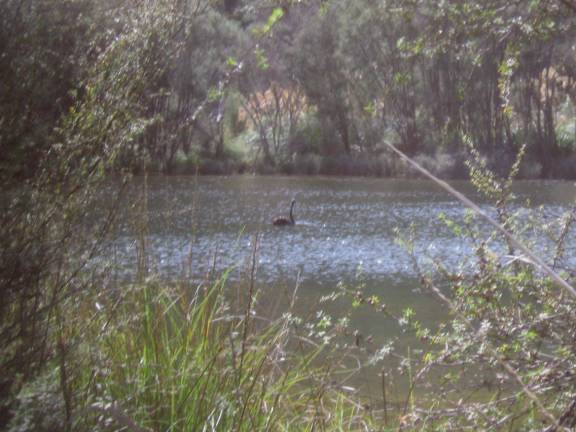 There were many swans and geese in the lake near the shore, which made the walk more interesting. The last two photos were taken on the way down after passing Panekiri Hut located at the highest point on the track. They are views of Lake Waikaremoana.