Hollyford Track
I usually do not post files of partial walks. However, I am making an exception because I have some very nice photos, I probably will not return to complete this walk, I have information to share, and I have some very nice photos. (Oops, I said that already!) I had planned a rather ambitious walk to reach Martinís Bay in 2 and a half days and then return the same way, even though I was warned that after the Pyke River the track is "a full-up New Zealand track." At the DOC office, this phrase was repeated several times with raised eye-brows and a look that meant I should understand that this was a significant statement. I was also told that the track was not dangerous. Both were indeed correct. On the morning of the second day, I started on the Demon Trail and after about 45 minutes, I decided to change plans. The track was very uneven with lots of medium and large rocks and many large tree roots to scramble over. I had been told that this would continue all the way to Hokuri Hut. Because of my fear of slipping or tripping and getting injured and because of the fact that I was walking alone, this trail drew my full attention and required good concentration. I could not see 8 or 9 hours of that mental focus as fun and then returning along the same track, so I changed my plans and hung around Lake Alabaster Hut for a few days taking short walks and reading in beautiful surroundings. It turns out that everyone I met had allocated 4 days to reach Martinís Bay. The days would not be long and therefore more manageable with a good attitude. This allocation was common to people of all ages walking both ways, going one way by boat, going one way by plane, and doing the Big Bay - Pike River route. I do think the track is doable on my schedule with long days and with encouragement from companions. I also think that 15 years ago I might have looked at my planned walk as just good fun! My suggestion for this walk would be to walk to Martin's Bay over 4 days and plan it so that the return boat is running on the next day. It does not run on a regular schedule, so contact info@hollyfordtrack.co.nz for the schedule when you are planning your trip. The first group of photos was taken along the easy portion of the trail between the beginning at the Hollyford Road end and Pyke Lodge. They were taken on two different days and the weather was different. They are arranged from the road end to the lodge.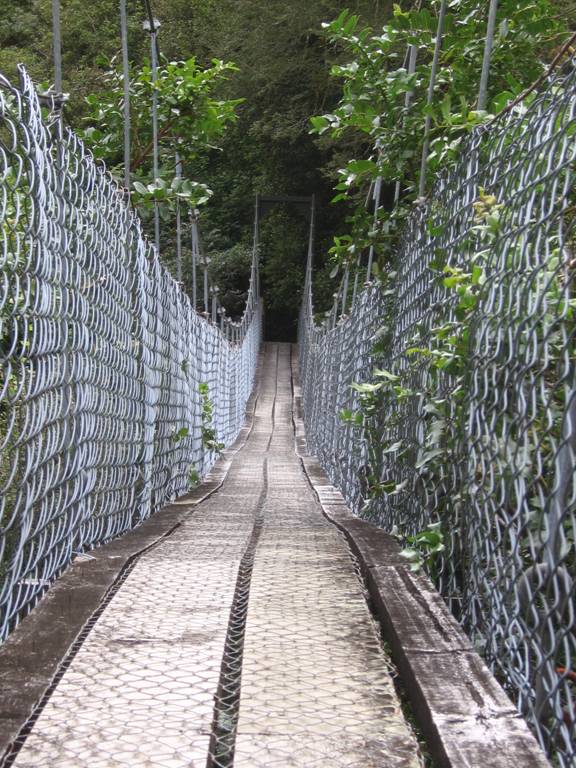 Starting Across Hidden Falls Swingbridge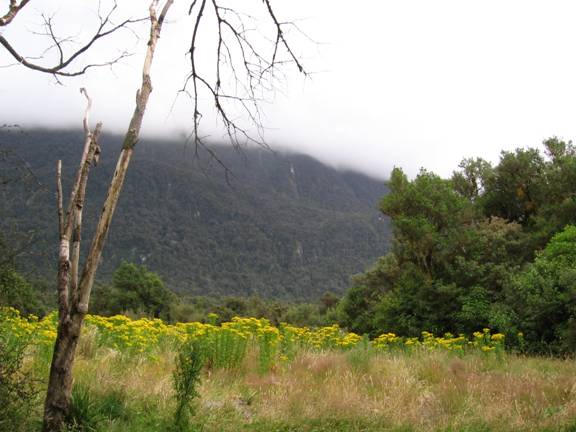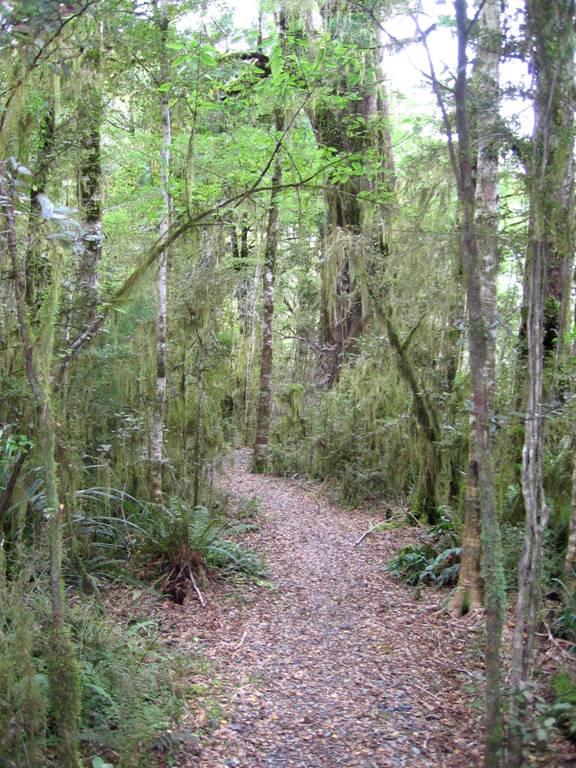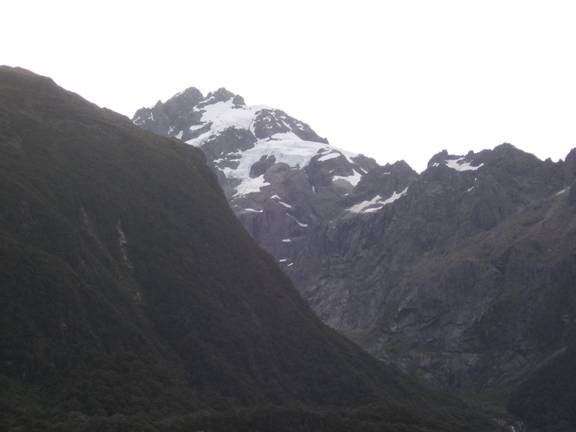 Mt. Madeline, from Hidden Falls Hut
The next three photos were taken on my excursion along the beginning of the Demon Trail.
The next four photos were taken from variopus points on Lake Alabaster.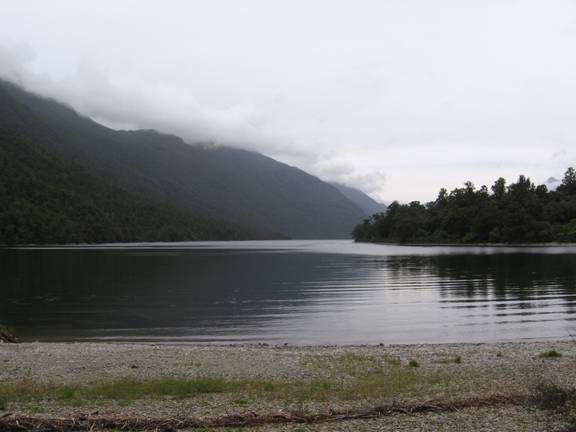 From Beach in Front of Lake Alabaster Hut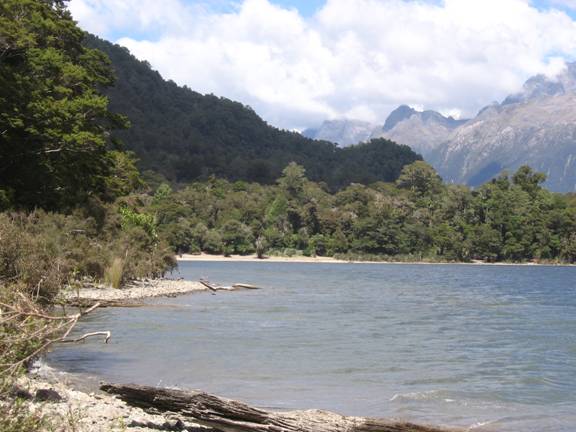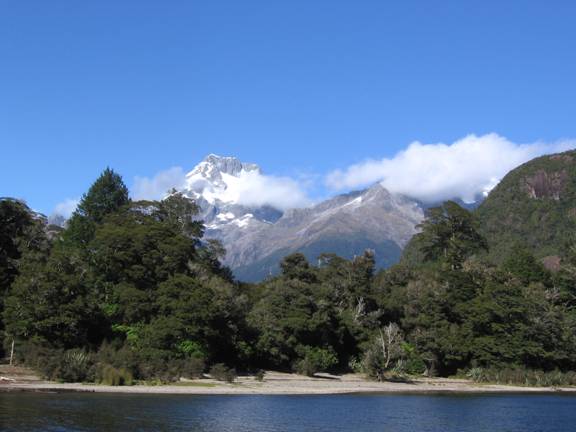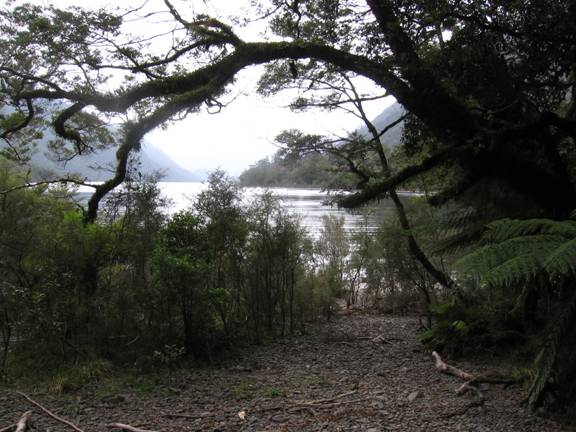 The last photo is at the road end swingbridge.