Chiricahua National Monument
In mid-January 2008, Francia and I day-hiked in Chiricahua National Monument located in southeast Arizona.  The first afternoon we walked Masai Point Nature Trail, then a loop consisting of the Echo Canyon, Hailstone and Ed Riggs Trails, and finally Sugarloaf Trail; temperatures were in the high 40s. The next morning, we took the shuttle from the Visitor Center to the Echo Canyon parking lot and walked back to the Visitor Center via the Ed Riggs, Mushroom Rock, Inspiration Point, Big Balanced Rock, Heart of Rocks Loop, Sarah Deming and Lower Rhyolite Canyon Trails. During the night, a light dusting of snow had been deposited on the trails at the upper elevations and the temperature at the start of our walk was about 30. The rock formations fascinated me, so there are lots of pictures. Photos are grouped according to the trail from which they were taken.
MASAI POINT NATURE TRAIL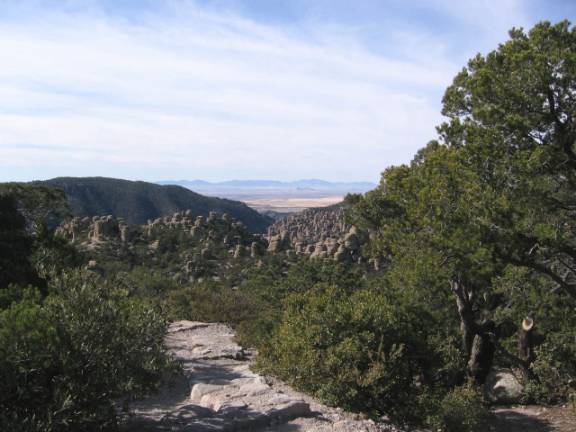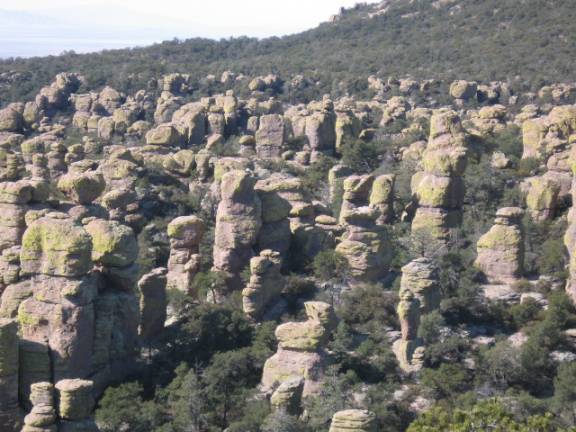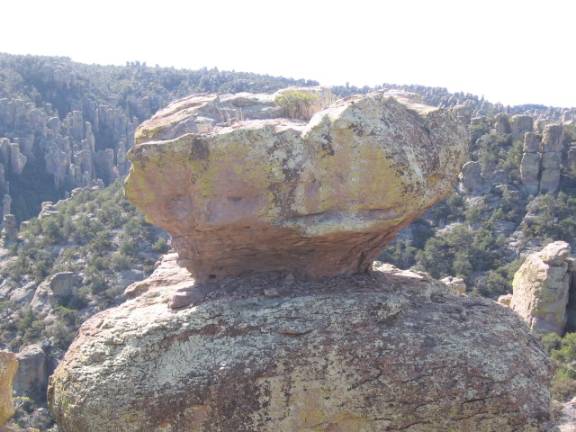 ECHO CANYON TRAIL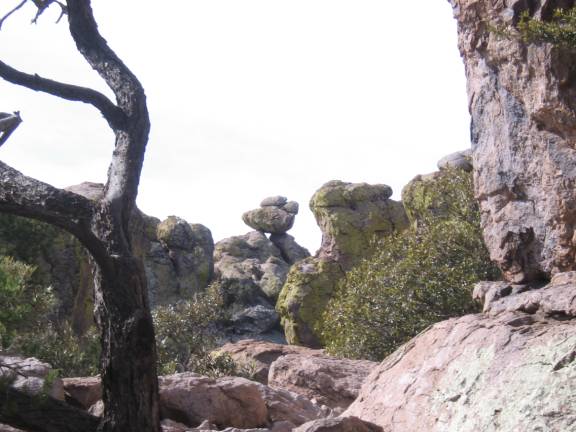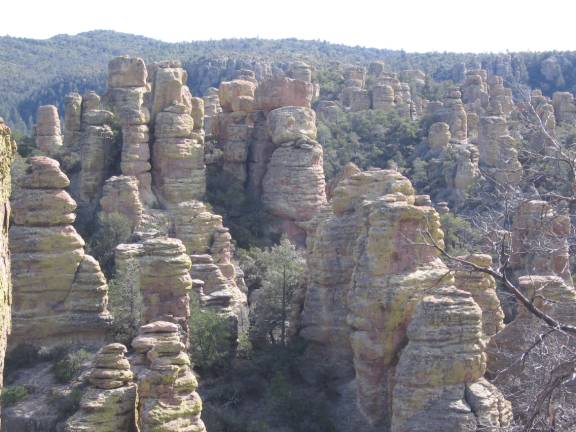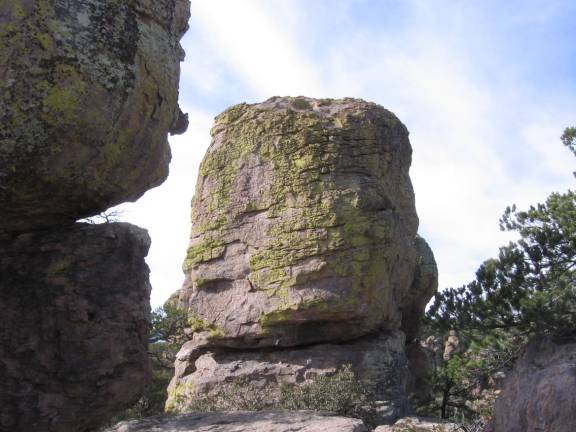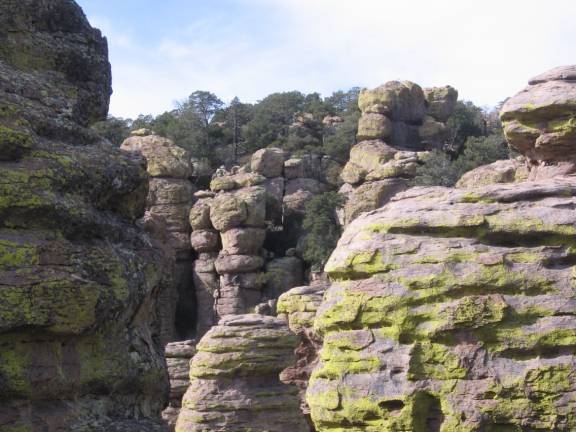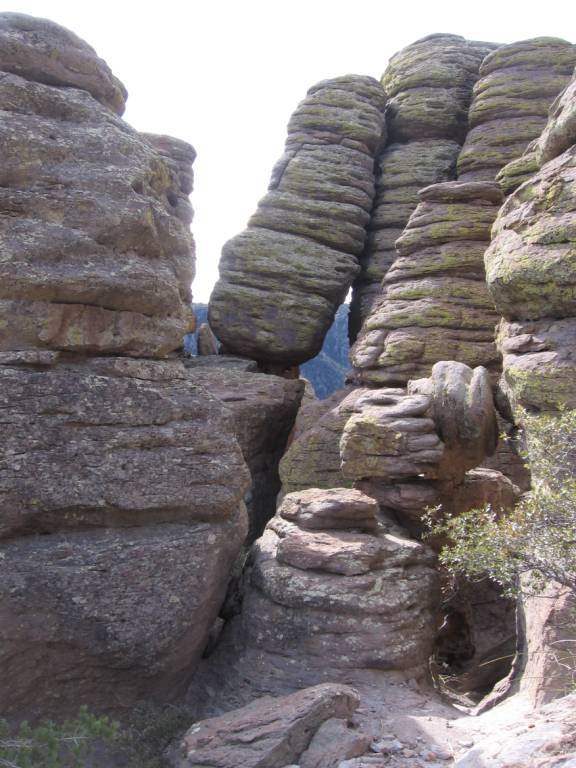 There were many ferns along the walk.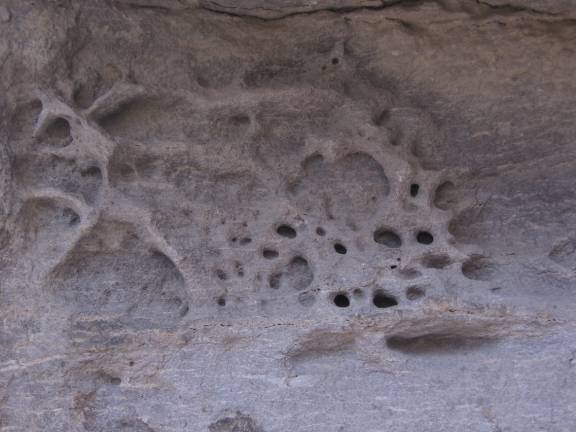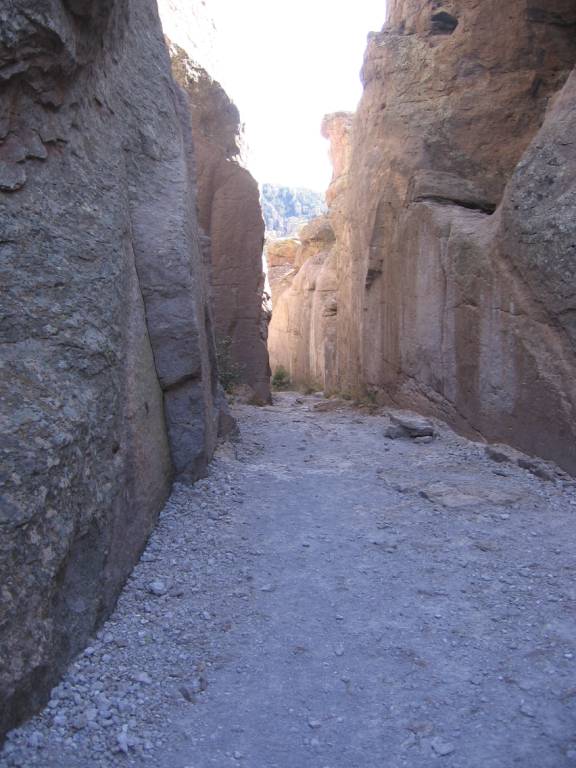 HAILSTONE TRAIL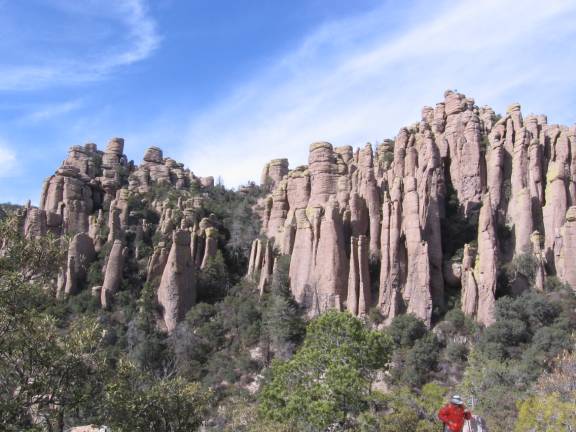 SUGARLOAF MOUNTAIN TRAIL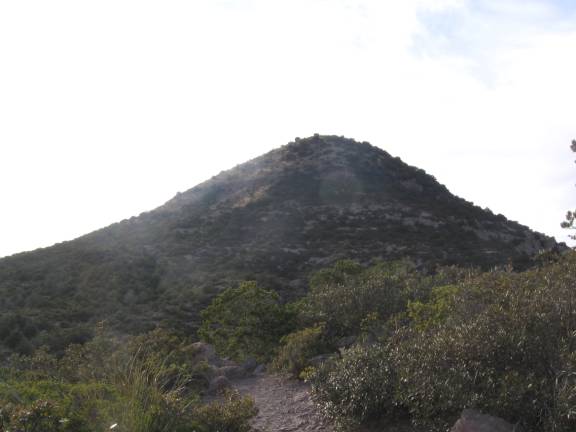 Sugarloaf Mountain (elevation 7310 ft)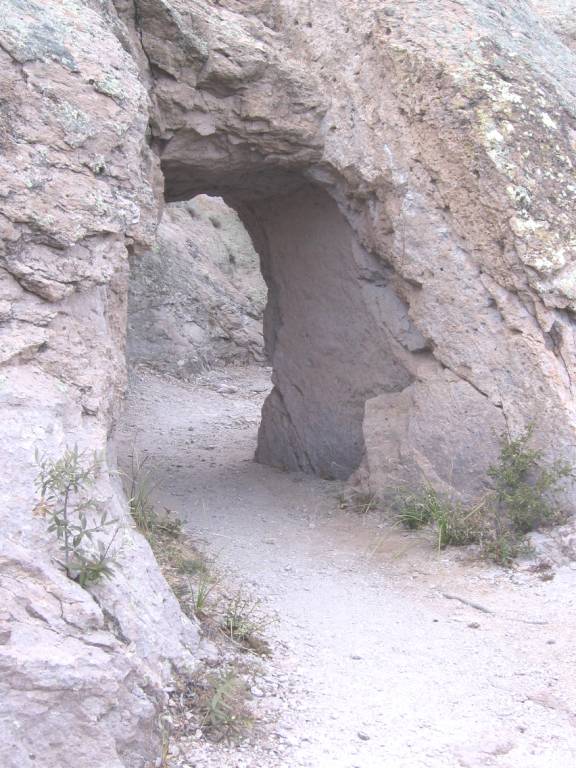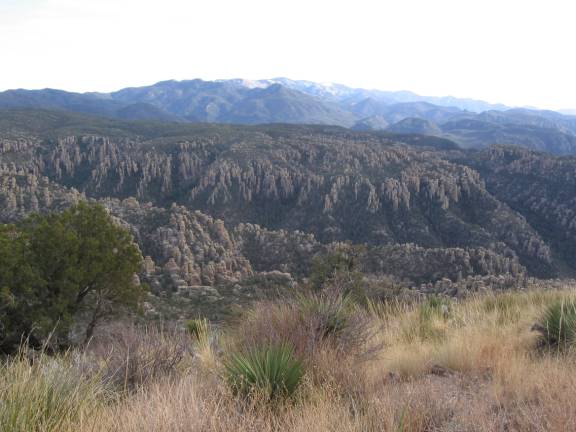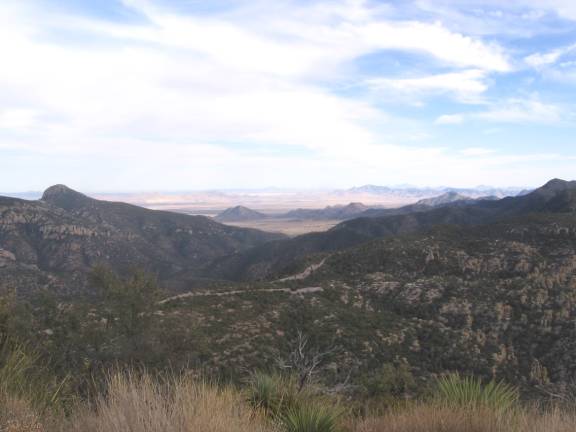 MUSHROOM ROCK TRAIL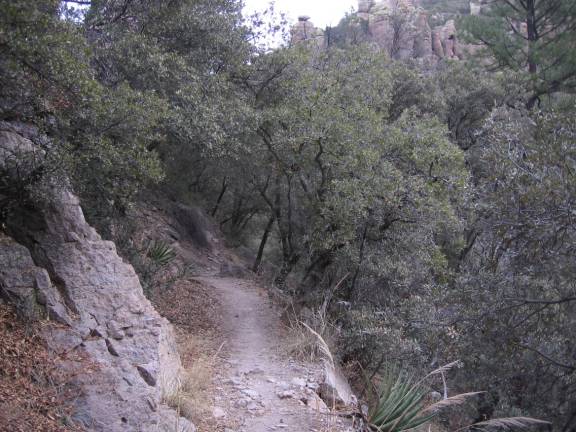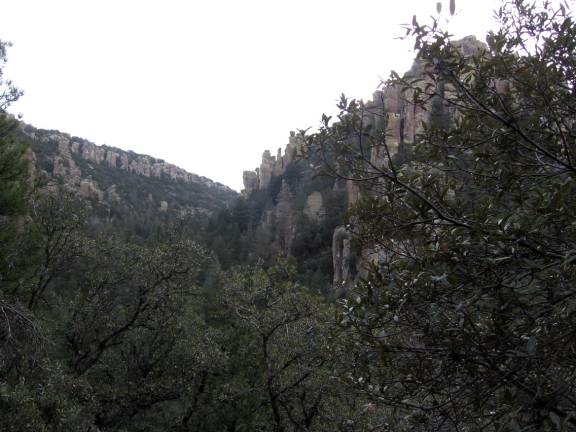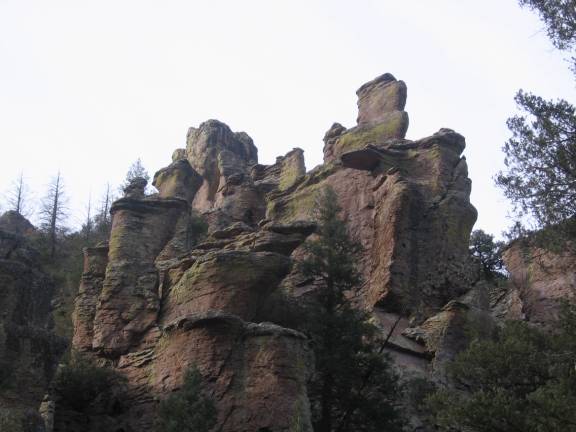 VIEWS FROM INSPIRATION POINT
BIG BALANCED ROCK TRAIL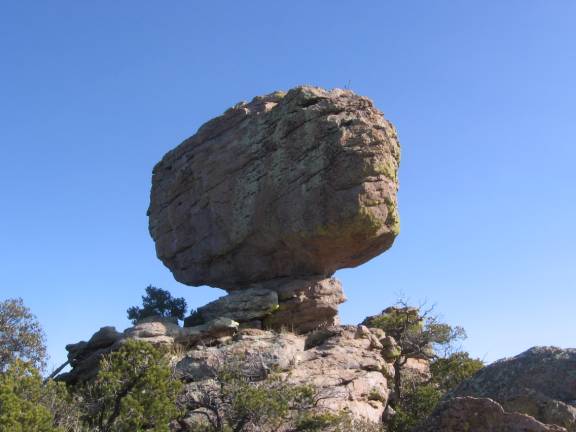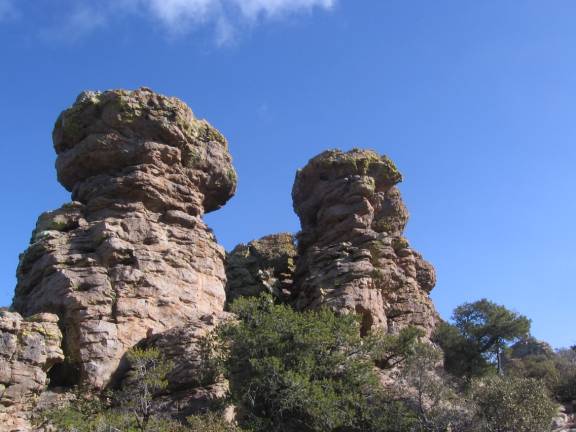 HEART OF ROCKS LOOP